I get lot of questions these days on Whatsapp, emails and Quora for intraday trading strategies. More particularly on how to make at least Rs.10000 per day from share market.
In the post Covid-19 world we all are adapting to new norms. There is a need to re-align, re-priorities, re-think our financial goals.
The question comes mostly from people having low capital base to start day trading.
Also for people who are new to trading and trying out new strategies, I would suggest them to start with not more than Rs. 25000 capital. (Even if you have large capital to put in for day trading).
Remember – It's important to "First Skill up, then Scale up".
The process to get upskilled in day trading strategies require good balance between various instruments, elements and processes. (I am going to elaborate them in details below).
And while learning/switching or adopting new trading techniques; mistakes does happen in initial stages. It's better to test methods by deploying small capital.
I decided to make a detailed post on how to follow a clear day trading plan with different segments, instruments and assets. So that one will comfortably reach desired goal of Rs.10000 per day.
This is a definitive guide/ roadmap on how to succeed in day trading with objective based, risk-managed strategies.
I answered similar question in Quora too:
Let's say one is starting in intraday trading with initial capital of Rs.25000.
The question is – How to grow it systematically over the period?
Well, it requires a customized practical day trading system with proper risk-managed strategies.
First of all let me discuss – what different segments are available for us to put capital of Rs.25000 at better use.
The advantages & disadvantages, the positives & negatives of different segments of trading and investment etc.
Lot of beginners are not able to differentiate between concept of investment and concept of intraday trading.
Let me discuss case by case scenarios wherein a person can deploy his/her capital of Rs. 25,000.
Segment (A): By Investment in stocks with good fundamentals:
Investment means you only make money when the share price appreciates or increases.
Investments are recommended for large time periods like 3-4 years and above. It should be done in the fundamentally strong stocks. It comes under the fundamental analysis of stocks. Here the capital gets compounded with the growth in the business and fortunes of the company we have invested.
Any Risk: Yes, if there is any uncertain or unpredictable events like the pandemic (which we witnessed recently), geo-political tensions (like one with China or Pakistan). Depending on the situation and the business model of the company, the growth in stock price will be stagnant, slow or fast.
Objective of Investment:
To earn handsomely over larger period. We don't worry about day to day activity or short, intermittent headwinds associated with the business or economy.
Recent example of Reliance Industries shows how a long term investment spanning over 5 years created wealth. The RIL stock price was slow mover before the February 2020 for almost 3-4 years. Then in last 7-8 months the fundamentals of company saw a sea change.
The company ventured into new high growth segments. The shareholders who patiently held stock in their portfolio from last 7-8 years got handsome rewards. This is exactly how investments grow over longer time horizons. That is the beauty of compounded growth. The successful investor like Warren Buffet and Rakesh Jhunjhunwala follow same model.
Instruments to focus on for Investments:
To gain from upward movement: Buying shares in cash delivery segment.
To gain from downward movement:
One can't gain from downward movement on investments.
But there are trading strategies in which by effective use of Options, one can minimize the losses. This is done when there is an expectation of any big downside movement. This is called as hedging the positions.
Segment (B): By doing swing trading:
In which you can take positional trades for 3-7 days depending on your skills-sets of technical analysis. In this case a person is able to take positions in both directions. One can benefit from upward direction movement as well as downward direction movement. The result will depend on your expertise in picking trade setups using whatever technical analysis you are comfortable with.
Any risk: The one risk that remains in this case is that of a sudden uncertain event. With your positions open, you may get caught on the wrong side of the market.
Practical Problems: Other practical difficultly one faces is for taking sell side trades in positional cash segment. One can't short sell the stocks in cash segment for positional delivery.
To profit from downward movements, one will have to trade in Options or Futures. And the capital of Rs.25,000 won't be sufficient for positional futures trades.
With options one can buy low priced call or put options for stocks, Nifty and Banknifty. Weekly Nifty and Banknifty options are also available for small capital. Selling options won't be possible as it requires large margin for taking positional trades. You will definitely need good trading strategies build on strong technical knowledge to trade in options segment.
Instruments to focus on for Swing Trading:
To gain from upward movement:
Buying Call option.
We buy shares in cash segment.
To gain from downward movement:
Buying Put Options.
We don't recommend Selling of options as strategy for beginners. It also requires large capital so best to avoid it.
Segment (C): Trading in BTST/STBT:
That's taking positions just before the market closing and squaring it off the next day. One will be able to take trades in both directions. Some brokers are giving T+1, T+2 margins for such trades. We can also buy Low priced Call/ Put options.
But then the technical studies should be very strong to pick probable setups for overnight holding.
Any Risk: One thing that is not in control of trader will be the unexpected, uncertain events in international markets during the night time. This triggers Gap up or Gap down at the opening in Indian markets. This will give you sleepless nights for sure.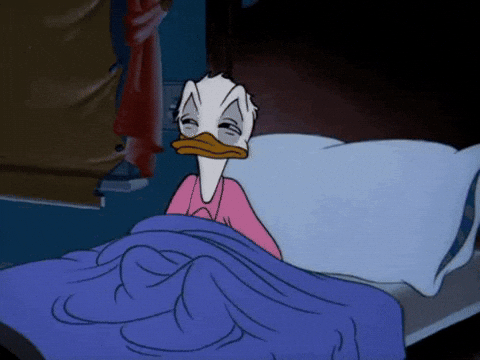 Segment (D): Intraday trading (With Risk-managed Strategies):
In this segment you will comfortably be able to take trading positions in both directions.
With good skills in technical analysis you should be able to benefit from upward movement as well as downward movement.
The leverage/margin will help in good position sizing in trades.
Here the trading positions are open for few minutes to hours.
We do not carry forward open positions to next day.
The risk of uncertain events will be rare during market hours. There are certain days in which the pre-notified events occur like RBI policy meetings or budget announcements. One will be able to manage/avoid trades during such volatile times. To track such events we can use simple mobile App like Moneycontrol.
Instruments to focus on for intraday trading:
To gain from upward movement:
Buy in Cash segment.
Call Option buying.
Buying in Futures segment.
To gain from downward movement:
Selling shares in cash segment.
Buying Put Options.
Selling Futures segment.
With efficient intraday trading strategies and making use of leverage/margin provided , we are able to trade in all the segments.
If we search on web, we get tons on information on different intraday trading strategies such as :
Momentum Trading Strategy
Breakout Trading Strategy
Moving Averages Crossover Trading Strategy
Gap and Go Trading Strategy
Reversal Trading Strategy
Pull back Trading Strategy
Bull Flag Trading Strategy
Prices move in cycles. We don't need to follow every price movement in the market. Building a robust system around 1 or 2 parameters is sufficient for earning consistently in day trading. Going forward I will elaborate on which price movements to pick, which cycles to ride on and which to ignore.
So now we have come to a realistic scenario wherein we have reasonable certainty of reaching the desired target of Rs.10000 per day. Remember we are starting with the capital of Rs.25000.
Let me elaborate further on how one can make optimal use of the capital. It comes under efficient management of capital for maximizing the returns.
For now no need to look at 12 month target. You have to focus on each trading day and design a trading model for it.
Each month has 20-22 trading sessions. Let's say we have to decide our daily target for 20 days.
Month 1:
Your daily fixed target will be Rs.1000 for 20 trading sessions. This would be excluding all the expenses like brokerages and transaction cost etc.
Your focus and objective will be to capture daily net profit of Rs.1000 in equity cash segment in the 1st month.
Note: I am assuming that you have gained enough skills in technical analysis to pick trade setups for intraday day. This entirely depends on your trading system. Such robust trading system is designed with right balance between accuracy of your strategy, risk-reward deployed, position sizing as per the leverage provided by the broker. Your trade management system should be able to recover your losses on the same day itself if stoploss is triggered for any trade. No trading strategy or technique delivers 100% accuracy or success ratio. We have to control our risk and manage capital such that we are able to recover losses on the same day from other setups. It means your intraday trading strategies should be able to give you good frequency of trade setups all through the day. (This also depends on the timeframe selected for the trade setups).
Now let's move to the actual calculations:
After successfully capturing daily fixed profit of Rs. 1000, the capital at the end of 1st month would be Rs. 25000 + Rs. 20000 = Rs. 45000
Now for the 2nd month your starting capital will be Rs.45000 (assuming the profit is not withdrawn).
The Daily fixed profit target for the 2nd month would be Rs.2000 on capital base of Rs.45000.
At the end of 2nd month the capital at your hand will be Rs. 40000 + Rs.45000 = Rs. 85000.
For 3rd month your Daily fixed profit target will be Rs. 4000 on capital base of Rs. 85000.
At end of 3rd month the capital at your hand will be Rs. 80000 + Rs.85000 = Rs. 165000.
After the 3rd month with capital base of Rs.165000, one will be moving into Intraday Futures trade in Stocks, Banknifty, Nifty. The existing intraday trading strategies (which you have been using till now) will comfortably deliver return of Rs.8000-15000 every day on it.
But I suggest sticking to capturing small profits only. Also one should avoid over-trading.
The Daily fixed profit target for the 4th month would be Rs.6000 on capital base of Rs. 165000.
At end of 4th month the capital at your hand will be Rs. 120000 + Rs.165000 = Rs. 285000.
Month 5: The Daily fixed profit target for the 5th month would be Rs.8000 on capital base of Rs. 285000.
At end of 4th month the capital at your hand will be Rs. 160000 + Rs.285000 = Rs. 445000.
(IMPORTANT POINT: See here don't get tempted to go for higher targets by using all the capital. The risk management requires not to use the entire capital on single trade. There is sufficient provision for recovery trades if the stoploss gets triggered in any trade. Under this intraday trading model efficient capital recovery mechanism is created. Our objective is not to end any day with losses).
Month 6: The Daily fixed profit target for the 6th month would be Rs.10000 on capital base of Rs. 445000.
Here after you can keep capturing fixed target of Rs. 10000 every day for rest of the months. At the end of every month you will have good money. You can take some part of it every month to buy shares in long term portfolio companies.
How to align your day trading model with long term investment model:
Even if you start with goal of capturing daily fixed Profit of Rs.500 in the 1st month then also you will reach the desired target of making at least Rs.10000 per day. The only pre-condition is having a good technical skills and robust, sustainable and practical trading model which helps in managing risk effectively to close every day in profits (including stoploss-triggered trades on that day).
I am able to put this mathematically because I am working personally on designing such customized intraday trading models. The retail traders and even corporate firms associate with us just with single objective – to capture daily profits. That too with ease and comfort, without fear of losing capital.
Important elements to focus on for robust intraday trading strategies:
When you work on such Assured profit models every micro elements and processes of trading are considered such as:
Chart pattern selection for intraday trading strategies:
Out of the available charts like candlestick, bar, renko, line, etc, pick the one which best suits your day trading strategies. We use Charts for interpretation of price actions. Every chart pattern has its benefits, limitations and complexities.
I personally use only line charts. All our trading strategies are based on line charts only. For our methodology they provide sufficient information to interpret the price action. In our techniques we are not at all covering popular candlestick based chart patterns like Pin bar, Doji, Hammer, shooting star etc. In fact we should not feed our mind with so much of information. It leads to over-analysis and finally trade execution paralysis because of too much of confusion.
Timeframe selection for intraday trading strategies:
A robust day trading strategy requires proper selection of time frame for price action analysis. The Stoploss and target largely depends on the timeframe selected. Stoploss and target are directly proportional to the time-frame selected for trading strategies. Larger timeframe means one can place slightly larger stoploss or target than the one with smaller timeframe.
For our trading model , we require enough frequency of good trade setups every day. So that we don't chase random trades out of anxiety or feeling of missing out. That's the reason I trade on timeframes of 5 minutes, 3 minutes or 1 minutes only with my day trading strategies.
Picking correct trade setups with well-defined entry points:
Picking correct entry points is extremely important part of intraday trading strategies. Wrong entry price means you are more likely to hit the stoploss. Lot of people try to chase prices if they miss particular trade setup. This is dangerous and we need to avoid it strictly. This is major reason for losses while day trading on tips/advisory or recommendations from others. You are not able to make correct entries- most of the entries happen after the run-up. And because of wrong point of entry the stoplosses hit frequently.
Strict Rule: Do not chase prices once it has moved beyond our entry points.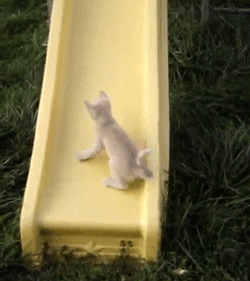 Avoid too much reliance on trading indicators:
Similarly if your intraday trading strategies involve too much of indicators, it will mostly give delayed entries. After the run-up you are not sure whether to enter the trade.
Focus should be to refine your technique for deciding correct Entry points for the trade setups. 8 out of 10 times that's 80% of the time, the movement should happen in the direction of your trade as soon as the trade is executed.
I have worked years on developing the day trading model to give us laser sharp entry points for the trade setups. So that the accuracy of hitting the targets is highest.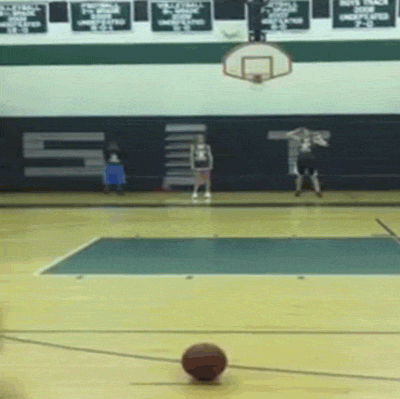 Placement of stoploss and targets on trades is very important.
You need to maintain right equilibrium between accuracy of technique, risk-reward, position sizing etc.
The holding time of positions is fixed. It is the time one should be in a particular trade. (We are supposed to be in a trade for not more than 5–15 minutes).
Nothing left to the luck. No random trading positions. Never pick Intraday trading setups based on your opinion, mine opinion or the opinion of Television commentators. No predications. Let the price action do, what it wants to do.
We pick Intraday trading setups purely on the basis of "the Price action that we see on the charts." Only Your eyes will decide your trades, neither your ears nor your mind.
(We pick Trades set ups calmly and execute the trades with full confidence. No distraction or noise from advisors, business channel commentators or brokerage calls.)
A good intraday trading system comes with minimal decision making processes.
Trade execution and trade management for day trading strategies:
Once we pick a good trade setup, next processes to focus are trade execution and trade management.
Features, tools and resources:
Irrespective of our intraday trading strategies, we need to execute trade in only CO (Cover order feature) or most preferably BO (Bracket Order feature).
In our day trading model we don't change our stoploss or targets once entry point is decided. I have already mentioned benefits of placing trades in bracket order segment. We do not let our emotions come into play when the trades are on. Once trade is executed, the trade management is on autopilot. The Stoploss and Target Orders are already queued up in the broker's terminal. In cases where we find need to place trailing SL, it's done with automated trailing of SL under BO segment.
As far as tools are concerned only a smartphone is sufficient for picking trade setups, executing trades and managing every process related to it.
Picking Stocks.
Viewing line charts for exact trade setups in Stocks, Banknifty, Nifty and Commodities.
Trade Placement.
Order Placement.
Trade Management.
Profit Capturing.
Everything is done on Mobile Apps. No complex charting tools/software. No laptop, computer nothing is needed for the day trading strategies that I use.
This is my personal day trading desk. Just one smartphone is enough for my complete day trading activities. I keep one more phone for answering queries and doubts during live markets. Nothing less, nothing more. This gives me flexibility & comfort to trade from anywhere.
Other Assets to consider in the Day trading strategies:
Commodities should definitely be part of your intraday trading strategies, if you are seriously looking to develop a proper model to make daily income.
I have not even considered the Commodities trades in the above calculations. The optimal use of capital means getting "best returns on our capital" from various assets.
Why Commodities trading should also be part of your intraday strategies and day trading plan?
Indian commodities market is open till 11 p.m in the night. And best time to trade commodities is from 5 p.m to 10 p.m Indian time. I have elaborated on commodities in details in another post.
After trading in equities in the morning and afternoon session, we use same capital for trading in commodities in the evening.
In above case, we can use same capital of Rs. 25000 for intraday trading in commodities. Natural gas, Silver Mini, Gold Mini, Crude Oil, Nickel, Copper, Zinc etc are commodity assets that we trade in MCX with lower capital. Evening time from 5 p.m to 10 p.m is best time to do commodities trades. We get additional profit of Rs.1000 per day from it with risk-managed trading strategies. This profit targets for commodities also increases as our capital increases over the period. The best part is we can trade in commodities comfortably with capital of Rs.25000.
(** Yes we can effectively use same capital for morning as well as evening trades. Explanation on this will be part of some other post. Or if you can't wait for that, you can ask me separately on it).
Now someone might be thinking, with such method one can continuously get money compounded. And keep on generating large daily profits. Eventually end up becoming the richest person on earth.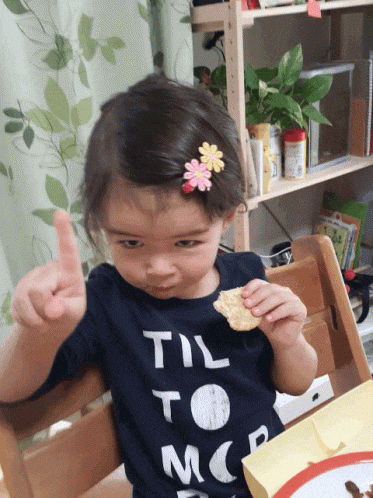 NO. NO. This is not the case.
There is a limitation at which a day trader is comfortably able to handle large capital. The liquidity of trading also assets needs to be considered.
In the daily fixed profit capturing trading model as discussed above, we are placing intraday trades only in Bracket order feature. It helps in 3 scenarios :
1. Keeping our emotions away from the trades. No decisions are made in between the trades. Everything has to be pre-defined, pre-decided. Having to constantly analyse your trades will exhaust you. ( This is the reason our intraday trading model has been most favoured by working professionals).
2. If there is sudden uncertain event in the middle of the day when our trading positions are open then our positions gets squared off at the pre-defined managed risk only. Our losses are capped.
3. Lot of times the broker's trading system is hanged which all of us have witnessed during intraday trades. One is not able to login into the account to square off the positions. In bracket order both Stoploss and Target orders are queued up. Even if we are not able to login into the trading account the orders get executed with BO feature.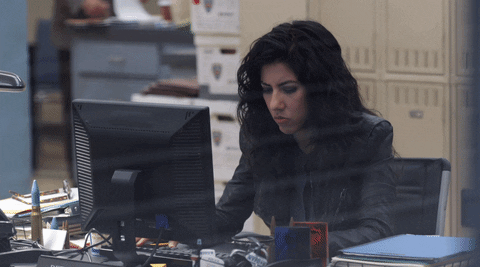 Considering all these factors for intraday trading, we can't trade endlessly with unlimited capital.
As the capital increases one will eventually shift to trading in Futures segment from Cash segment. The stocks are selected based on good liquidity and volume.
When there is further increase in capital then to take large positions we move to Nifty and Banknifty Futures and Options.
There is also limit to number of lots per trade that one can place even for Nifty and Banknifty Futures.
For large capital one needs to place multiple trades for same trade setups.
One puts trades in intraday till s/he is comfortable with handling the position sizing under the prevailing order placement infrastructure of the brokers.
Ohh Wait ! When I say intraday trading in Futures and options, how do you feel?
Afraid??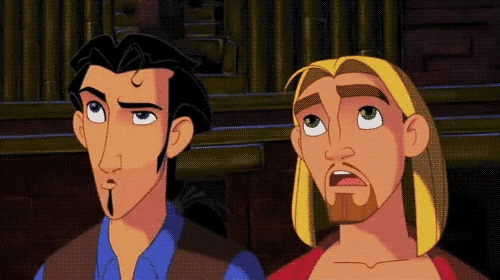 Okay, Fed up of too much of technical analysis? Too much of information processing?
Open interest data analysis.
Put-Call Ratio (PCR) analysis.
Monitoring VIX (Volatility Index).
Option chain analysis.
Option Greeks (Delta, Gamma, Theta, Vega, Rho) Knowledge.
etc etc and more etc.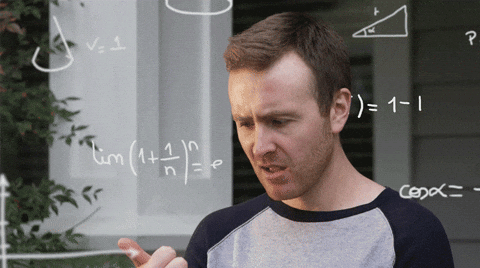 Do not worry. Our day trading model do not require knowledge of these terms. We do not process any of these information as part of our intraday strategies.
We have extremely simple price action methodology to pick trade setups for Futures and Options segment without having to scratch our heads. With it you will simply fall in love with Futures and Options instruments.
I think I have elaborated sufficiently on how one can comfortably achieve the targets with small capital. One just need to divide goal into daily profit target. Eventually compound the net profits at the month end.
Conclusion on – what a properly risk-managed efficient model with robust intraday trading strategies can do:
It can certainly help you in achieving the desired goal of consistently making Rs.10000 every day. All with starting capital of just Rs. 25,000.
One should not indulge in day trading with huge profit expectation every day. Break your targets into smaller ones. Working with effective risk-managed trading model will help in realizing good consistent profits.
Most important Suggestion: Do not increase your trading capital till your mindset gains equilibrium with your strategies. That's you gain confidence with the working of your trading model. As far as our intraday trading model goes, we provide hand-holding till you gain firm grip on the trading methodology. Once you are Skilled up, you can easily scale up.
If there are questions and queries on things that I have explained, one can connect with me. Can discuss on customized trading models, how to make best use of capital in different segments for day trading etc. Also if there are specific problems that you are dealing with related to the intraday trading strategies currently used by you, you can comment below. Or communicate via other platforms like WhasApp, telegram.
I will definitely do my part to resolve the issues with best of my capabilities, resources and experience.
Thank you for your valuable time..!
Stay Safe..!
Just an Appeal: Please try to buy your daily essentials from local vendors in your neighbourhood . If possible try to do shopping from small vendors and businesses around you. We need to support small business owners as Covid-19 has affected them adversely. An economic turnaround is necessary from local level. "Buy local, support small business and let the economy gain momentum".